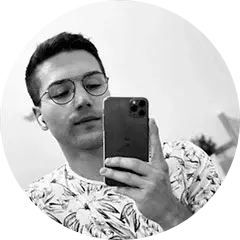 Louis Grasset

—

Passionate front end web developer. I crunch the web.


Currently working as a Software Engineer at
& freelance. Paris, France.
Toggle dark mode 🙉
Portfolio
Projects I have worked on
Workshop
Side projects I worked on
Studies
This is my academic background
Master 2 Conception and Multimedia Integration
Lyon's University 2 - ICOM
2019 - 2020
DU Communication and Infographic Conception.
Lyon's University 2 - ICOM
2017 - 2019
DUT Multimedia and Internet jobs
Toulon's University
2015 - 2017
Scientific Baccalaureate (SVT)
Highschool Edouard Herriot
2011 - 2015